Watch Video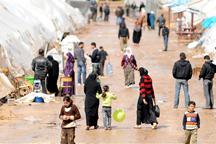 Play Video
Turkey's Disaster and Emergency Management Directorate, or AFAD, has reported that the number of Syrians the country is providing refuge for is nearing a mammoth 100, 000.
The AFAD statement said a total of about 97, 000 refugees fleeing the Syria conflict are taking shelter in cities across Turkey. Earlier, the Turkish foreign minister also called for the international community to help Turkey shoulder the burden of sheltering refugees.
The size of the refugee population in neighbouring countries as well as the number of internally displaced refugees in Syria is rising at an alarming rate.
It is estimated that the number of internally displaced Syrians has surpassed one million, while the number of refugees in other countries is around 350, 000. That number was only 50 to 60, 000 six months ago.
Editor:Zhang Dan |Source: CCTV.com