Watch Video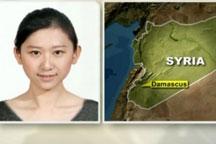 Play Video
Syria's UN Ambassador, Bashadr Ja'afari, has said that his government "is not seeking any escalation with any of its neighbours, including Turkey." The envoy made the remarks to the media following an incident in which artillery shelling fired from Syria killed five Turkish civilians in the Sanliurfa province of Turkey. Full Story>>
For the very latest, we are now joined on the line by our correspondent Feng Yunxian in Damascus.
Q1: How is the Syrian government's investigation going on the shelling of a Turkish town that killed five people? And how is the government reacting to Turkey's retaliatory strikes?
Q2: What is the latest on the exchange of fire inside Syria between its government forces and the rebels?
Related stories
Editor:Bai Yang |Source: CCTV.com