Watch Video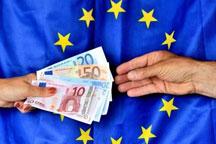 Play Video
EU finance ministers are meeting in Luxembourg to discuss the European Stability Mechanism and the launch of a 500 billion euro rescue fund.
This comes just 10 days before a key EU summit in Brussels. Meanwhile, the 17 eurozone ministers will look at Greece's budget proposals. They will also hear from the troika - the European Commission, the European Central Bank and the International Monetary Fund - about its negotiations with the Greek government over the need for more austerity measures.
But Greece insists it has done as much as it can and now needs more time to meet the troika's targets. Another priority task for the EU is to help Spain's banking sector. Spain has been beset by country-wide protests over spending cuts for its 2013 budget.
However, its Economy Minister said that Madrid did "not need a bailout at all", and insisted that the government's tough austerity policies were putting the country on the right track.
Editor:Zhang Dan |Source: CCTV.com