Watch Video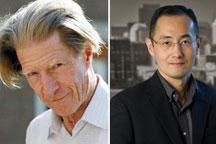 Play Video
British researcher John Gurdon and Shinya Yamanaka of Japan have won this year's Nobel Prize in medicine.
The prize committee at Stockholm's Karolinska Institute said Monday that the Gurdon and Yamanaka won the award "for the discovery that mature cells can be reprogrammed to grow new cells." The award was the first Nobel Prize to be announced this year.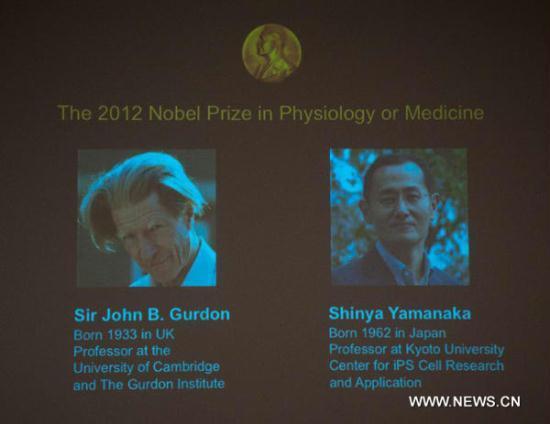 Scientists John Gurden (L) and Shinya Yamanaka (R) are introduced in Stockholm, capital of
Sweden, on Oct. 8, 2012. Scientists John B. Gurdon and Shinya Yamanaka shared the 2012
Nobel Prize in Physiology or Medicine, announced the Nobel Assembly at Swedish Karolinska
Institute in Stockholm on Monday. (Xinhua/Liu Yinan)
The physics award will be announced on Tuesday, followed by chemistry on Wednesday, literature on Thursday and the Nobel Peace Prize on Friday.
The economics prize, which was not among the original awards, but was established by the Swedish central bank in 1968, will be announced on October 15th. All prizes will be handed out on December 10th, the anniversary of the founder Swedish industrialist Alfred Nobel's death.
Related stories
Editor:Zhang Dan |Source: CCTV.com