Watch Video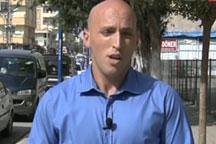 Play Video
Border clashes between Turkey and Syria have entered their fifth day. Troops from both sides are continuing to trade fire near the Turkish border town of Akcakale. For the latest, we are joined by our correspondent Roee Ruttenberg in Akcakale, Turkey.
Q1: What's the latest on the border conflict? Does it appear Syria is trying to draw Turkey into the war?
Q2: Schools have been closed for nearly a month. Have they reopened?
Editor:Zhang Dan |Source: CCTV.com