Watch Video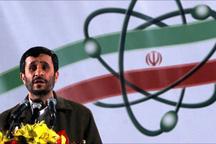 Play Video
After a report in the New York Times of one-on-one talks between the US and Iran, the two sides have both denied the claim. It's put Iran's nuclear issue once again under the spotlight.
French foreign minister warns that Iran will be capable of developing nuclear weapons by the first half of 2013. Israel argues that sanctions and military intervention are the only methods to stop Iran's nuclear activities. With a new round of talks looming at the end of November, it's still uncertain whether any agreement can be reached.
Denials from both the White House and Iran. A report in the New York Times says the Obama administration has agreed to one-on-one talks with Iran over its nuclear program.
After the US refuted the existence of such talks, Iran's Foreign Minister, Ali Akbar Salehi, also dismissed the report on Sunday.
Ali Akbar Salehi, Iranian Foreign Minister, said, "We don't have any discussions or negotiations with America. Nuclear talks are ongoing with the P5+1 group of nations. Other than that, we have no discussions with the United States."
As concern over Iran's nuclear capability grows, French foreign minister has said in an interview that Iran will be able to possess nuclear weapons by the first half of 2013.
Laurent Fabius, French Foreign Minister, said, "The experts have established in an absolutely indisputable way that Iran is developing nuclear power and has the centrifuges that would apparently allow the ability to possess a nuclear weapon by the first half of next year, the end of the first half. "
For Israel's part, Prime Minister Benjamin Netanyahu again reiterated that the only way to stop Iran's nuclear progress was through a combination of sanctions and military intervention.
Benjamin Netanyahu, Israeli Prime Minister, said, "I believe that the best way to resolve peacefully the question of Iran's nuclear programme is through even tougher sanctions and a credible military option, and as long as I am the prime minister of Israel, Israel will not enable Iran to reach nuclear weapons capability."
Iran has insisted that the western countries should acknowledge its right to a nuclear development program and retract sanctions. The West, on the other hand, demands that Iran cease its uranium activities. Hope, however, still remains.
Iranian Foreign Minister Ali-Akbar Salehithe said the new rounds of nuclear talks between Iran and six world powers dubbed P5+1, the five permanent members of the UN Security Council plus Germany, will "possibly" resume at the end of November.
Editor:Zhang Dan |Source: CCTV.com