Watch Video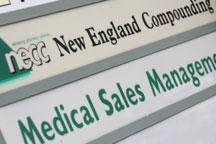 Play Video
The US death toll from fungal meningitis, linked to contaminated steroid injections, has risen to 23.
The number of infections tied to the tainted steroid has now risen to over 200 across 16 states, according to the Center for Disease Control and Prevention. Health officials say over 10,000 people in 23 states could be at risk. It could be weeks or even months before authorities have a final tally, due to the disease's long incubation.
The rare strain of meningitis inflames the protective membranes covering the brain and spinal cord, requiring a lengthy hospital stay and intravenous medication. The tainted steroid responsible for the outbreak was produced by the New England Compounding Center in Massachusetts. The company has since shut down its operations and recalled all of its products.
Editor:Bai Yang |Source: CCTV.com