Watch Video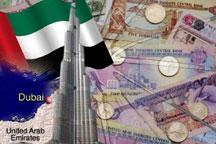 Play Video
By CCTV correspondent Mahvish Khan
The global financial crisis has hurt most banks, but the Islamic banking sector is doing well. The Islamic finance sector is enjoying double-digit growth and proving to be a viable economic alternative.
The Islamic faith has over one and a half billion followers--a demographic searching for the right tools combining their beliefs with the best of capitalism.
Omar Sheikh, Exec. Board Member, Islamic Finance Council, said,"Against the backdrop of the seismic collapse of the conventional finance market and the moral bankruptcy that's come out, people are more and more looking, these are people of all faiths or people of no faith for that matter, they're more and more looking for an alternative, a stable alternative, an ethical alternative, an alternative that's more socially aligned and Islamic finance can present that if its principles are truly applied."
Islamic finance-is governed by the basic principles of Islamic law or shariah-at its core-a ban on charging and receiving interest.
It prohibits investments in sectors considered harmful to society as gambling, pornography, alcohol and arms.
Sectors as technology, real estate and commodities as mining are halal.
Zahir Khurshid, head of products, Dubai Band, Emirates Islamic Bank, said,"All of the banks as well as investment banks that they have or anybody who wants to state or claim that this is shariah compliant will get the portfolio reviewed by their shariah advisors. So they will have a shariah board, they will have their shariah advisors or a set of advisors who will review the portfolio then they will give their declaration that yes these funds are they meet, they're not contrary to any shariah principles."
The financial model is asset-based, Islamic banks aren't allowed to engage in derivatives-doing away with speculation and volatility.
Mahvish Khan, Dubai, said,"According to Standard and Poors the $1 trillion global Islamic finance industry is set to grow by 20 percent from 2011 to 2015, doubling in size, an indication that many are putting their faith in Islamic finance."
Sukuks or Islamic bonds are also driving growth, Ernst and Young estimates sukuks will reach nearly 900 billion dollars of issuances over the next five years.
As Islamic finance grows in popularity-driven by wealthy Muslims-conventional banks are also joining in.
Editor:Qin Xue |Source: CCTV.com