Watch Video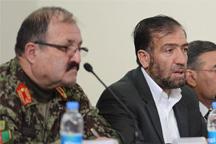 Play Video
Afghanistan's election commission has announced that the country's presidential vote will be held on schedule in April 2014.
The decision eased concerns that President Hamid Karzai would seek to delay the election. Karzai is not allowed to run for a third term and has said he will not stay on after his current five-year term ends. The vote is considered crucial to Afghanistan's future security and stability.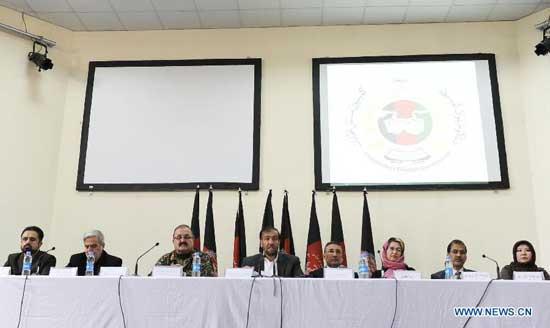 Fazal Ahmad Manawi (4th L), the chief of the Afghan Independent Election Commission (IEC),
speaks during a joint press conference in Kabul, Afghanistan, Oct. 31, 2012. Fazal Ahmad
Manawi officially announces on Wednesday that the presidential elections will be held on April
5, 2014. (Xinhua/STR)
More than 16 billion US dollars in aid was pledged during an international donor conference last May. Free and fair elections are a key condition for the delivery of international aid.
The presidential vote also coincides with the withdrawal of foreign combat troops, most of which will be gone by the end of 2014.
Another uncertainty will be the fight against the Taliban and other insurgent groups. Continued violence prevented a high turnout in many parts of the country during previous elections.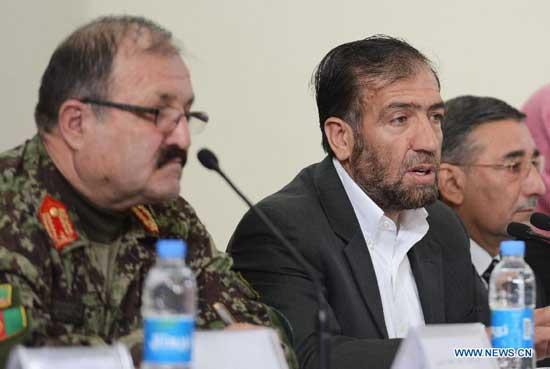 Fazal Ahmad Manawi (2nd L), the chief of the Afghan Independent Election Commission (IEC),
speaks during a joint press conference in Kabul, Afghanistan, Oct. 31, 2012. Fazal Ahmad
Manawi officially announces on Wednesday that the presidential elections will be held on April
5, 2014. (Xinhua/STR)
Editor:Zhang Rui |Source: CCTV.com