Watch Video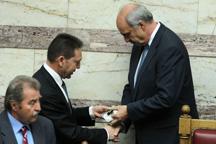 Play Video
As austerity measures demanded by Greece's international creditors weigh on its economy, Greece submitted a revised budget for 2013. The budget forecasts a darker outlook for growth and higher debt and deficit levels than previously projected.
According to the revised budget, Greece will now make about 9 billion euros worth of budget cuts next year, compared with 7.8 billion that the government had initially forecast in its earlier draft.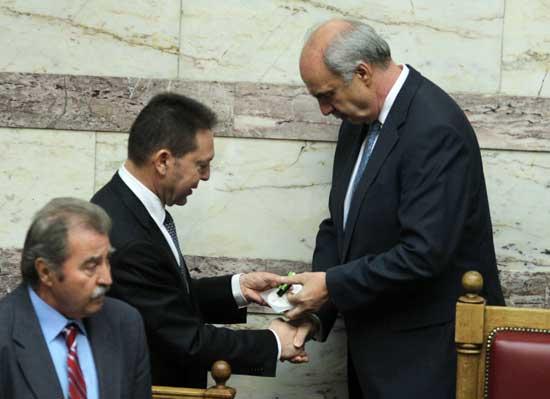 Greece's Finance Minister Yannis Stournaras, left, gives a disc containing the new draft state
budget for 2013 to Parliament speaker Evangelos Meimarakis, right, at the Greek parliament in
Athens, Wednesday, Oct. 31, 2012.
It was a big day for news in Greece - the 2013 budget was submitted - but the story went largely unreported in Athens.
Instead journalists marched on parliament in protest at changes to pensions and health insurance.
Journalist Marcos Georgantas said, "We have been paying into and supporting our pension funds very well on our own and we don't want to merge our fund with the new national fund."
Their demonstration was one of many as the government announced the recession will be worse than expected next year, with the economy contracting around 4 and a half percent.
The budget also includes spending cuts and tax measures worth 13.5 billion euros.
It must be approved by parliament by the end of next week if Greece is to get its next tranche of aid.
The government says talks with the troika are - at least - now complete and an austerity plan is in place.
European finance ministers have also been discussing Greece during a phone conference.
They will be well aware the outlook for the euro zone as a whole remains bleak.
But Joe Rundle from ETX Capital says the bloc's future remains in the balance.
Joe Rundle, head of trading of ETX Capital, said, "If the euro zone crisis were to spiral out of control again and the bailout and OMT program isn't agreed to and involves political fighting, that will put a break and a reverse onto the stock markets, pending that I think we'll see an uplift into the year end."
Economists expect the ECB to cut interest rates again before the end of the year to support the slowing economy.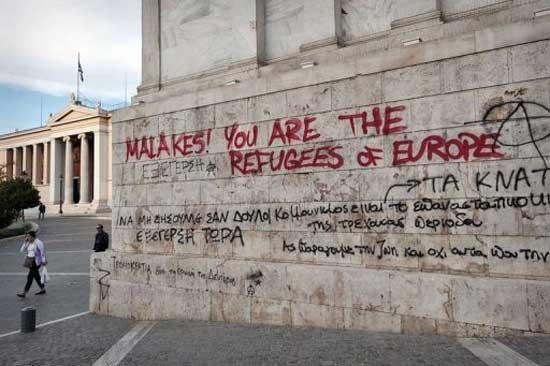 People walk by slogans on the Athens Academy in the city centre on October 30.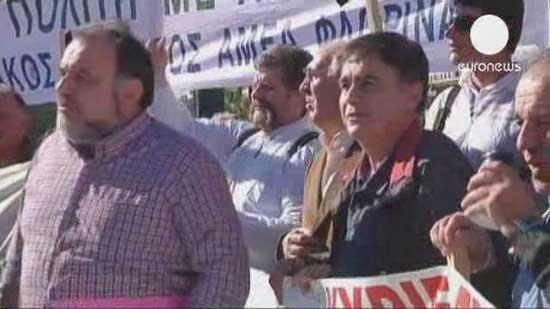 As the government in Greece votes on a new austerity program for next year's budget,
demonstrations are taking place outside parliament in Athens.
Editor:Zhang Rui |Source: CCTV.com