Watch Video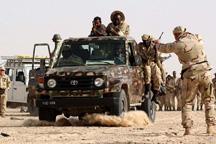 Play Video
International officials are finalizing plans to deploy troops and send military support to the West African state of Mali.
The aim is to help the country reclaim its northern territories from al-Qaida-linked militants. The European Union is considering sending about 200 troops to train Mali's army, but is not willing to deploy them in battle.
After months of wrangling over details on how the operation in northern Mali will be carried out, International powers and Malian authorities now seem to be reading from the same script.Representatives from the United Nations, African Union, ECOWAS, EU and other partner countries, have been meeting in Mali's capital Bamako since Tuesday to finalize operational plans for the African-led military intervention.
The European Union on the other hand, says it is considering sending about 200 troops into Mali, to help train Mali's army to retake the north.
Fears are growing in Europe that Mali could turn into a platform for terrorist attacks, after the Islamist fighters seized two thirds of its territory earlier this year. The militants are said to be recruiting hundreds of locals, including children, together with foreigners from neighbouring countries such as Sudan, Algeria and Chad.
The militants are also accused of turning the region to a haven for traffickers of people, drugs and cigarettes, and money from the trade used to finance terrorism.
Just two days ago, US secretary of state Hilary Clinton, held talks with Algerian president Abdelaziz Bouteflika on the need to fight terrorism in Africa's Sahel region. Clinton insisted on the need for Algeria, considered to have one of the strongest army's in the region, to support a joint military intervention in Mali. However analysts say this could take more time than expected.
Hassan Moali, analyst, said, "This war will not be easy and will not be for the near future. In my opinion it will be for February or March. The USA is in election mode and we will never start a war during an election process. I don't even think Algeria will participate in the attack."
Mali has been in chaos since a March 22 military coup toppled the elected government and paved the way for armed groups to seize the north. More than 300,000 people have fled northern Mali this year, many of them into neighboring countries.
Editor:Zhang Dan |Source: CCTV.com