Watch Video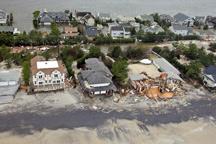 Play Video
The death toll from superstorm Sandy, has risen to at least 82, (with the number of reported dead) in New York and New Jersey rising.
New York police says the latest death toll in the city has risen to 34. Fifteen of the city's dead were found on Staten Island, whose south-eastern flank took the full brunt of the Atlantic storm surge.
New Jersey State police says their death toll has reached 12. Search and rescue teams continue to search devastated areas. The storm has wound down into a broad weather system that is making its way north into Canada.
It knocked out power for millions and crippled transportation systems along the densely populated coastal region.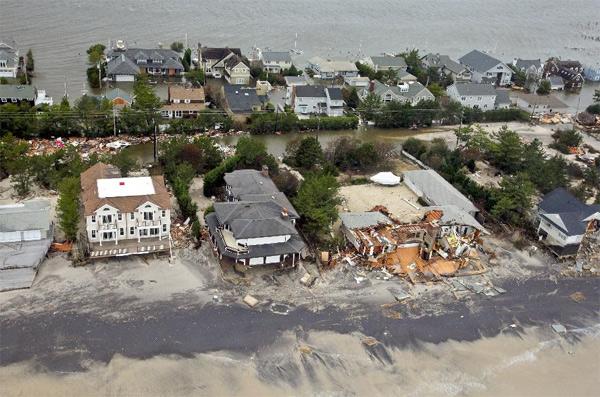 In this photo released by U.S. Department of Defense (DOD), aerial views during an Army search and rescue mission show damage from Hurricane Sandy to the New Jersey coast, Oct. 30, 2012. (Xinhua/DOD Release)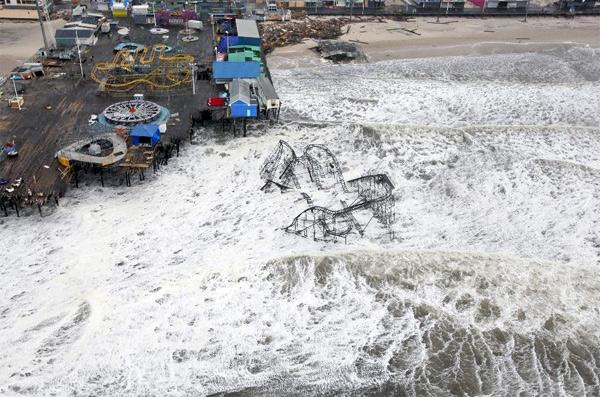 In this photo released by U.S. Department of Defense (DOD), aerial views during an Army search and rescue mission show damage from Hurricane Sandy to the New Jersey coast, Oct. 30, 2012. (Xinhua/DOD Release)
Editor:Zhang Jianfeng |Source: CCTV.com