Watch Video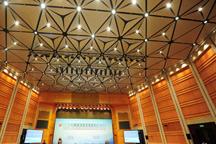 Play Video
Government officials and business people from Central Asia have taken part in the Ministerial Conference on Central Asia Regional Economic Cooperation in Wuhan, capital of central China 's Hubei Province. The CAREC program was started by the Asian Development Bank in 1997 to encourage trade and investment in the region.
Officials and business representatives from Afghanistan, Mongolia , Kazakhstan, Kyrgyzstan, Uzbekistan, Pakistan, Azerbaijan, Turkmenistan, and Tajikistan, as well as executives from the Asia Development Bank, IMF, the World Bank and a few other international organizations attended the conference.
Chinese Finance Minister Xie Xuren says the program, with the help of all member nations, bilateral and multi-lateral agencies, has invested some 20 billion US dollars in the region. He says China will continuously contribute to the program and at the same time, benefit from the economic growth of all member nations.
ADB President Haruhiko Kuroda says a "Wuhan Action Plan" has been stipulated to push forward the communications infrastructure construction, trade facilitation, trade policies and energy cooperation in Central Asia.
The inflow of money is welcomed by local officials in the region.
Mozammil Shiwari, Afghan Deputy minister of commerce, says, "From the overall, strategically, we consider China one of our strategic partners. And beside that, China is continuing a lot and they are really involving in the development of Afghanistan. So we really appreciate their work, and we hope that they can continue their work for the betterment and re-construction of Afghanistan."
Chinese companies are excited to explore the new market. Major enterprises based in Hubei sent representatives. These include Wuhan Iron & Steel Complex and Dongfeng Motors, and agricultural sectors as well. Millions of dollars will be injected in mining, infrastructure construction and agro-industry.
A Mongolian company has purchased a production line of mining excavators from Dongfeng Motors.
He says, "This is just the beginning. There will be more."
The US, France and other developed countries also sent observers. They may be far away from Central Asia, but they don't want to miss out.
Laurent Amar, Deputy Director of Asia department of dev't agency of France, says, "China of course has historic, geographic and economic links with Central Asian nations."
Related stories
Editor:Zhang Jianfeng |Source: CCTV.com