Watch Video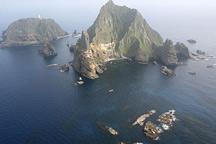 Play Video
Japanese and South Korean diplomatic authorities have held Secretary-level consultations in Tokyo with both sides reaching agreement to hold further negotiations over their disputed islands.
This is the first time the two countries have discussed the issue at such a level. The director general of the Japanese Foreign Ministry's Asian and Oceanian Affairs Bureau, Shin'suke Sugi'yama, and South Korean Foreign Minister/Northeast Asia Secretary, Pujun Yong led delegations at the talks.
Japan's Vice-Minister for Foreign Affairs, Shuji Kira has praised the talks, saying Japan and South Korea have exchanged ideas to improve ties between the two countries.
Japan-South Korean relations had deteriorated since South Korean President Lee Myung-bak made a visit in August to islands, known as Dokdo in South Korea and as Takeshima in Japan.
Editor:Zhang Jianfeng |Source: CCTV.com