Watch Video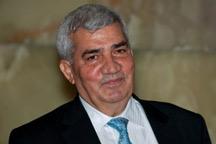 Play Video
Syria's opposition groups have started talks in the Qatari capital, Doha, to discuss how to bury the hatchet and build support for their efforts to oust the Syrian leadership.
The Syria National Council is looking to broaden its ranks and agree a common platform at the talks, which end on Wednesday. The group is looking to elect a new leadership body consisting of more military commanders, and fewer political exiles.
They hope to include representatives of the Free Syrian army, along with other political groups and local councils within Syria. The US is reported to back Syrian dissident Riad Seif to become the head of a new Syrian government in exile.
Riad Seif, Syrian national initiative leader, says, "We hope (that) if the Syrians will find a way to choose their leadership on the 8th of November, in this case the whole world will be behind them, to help them. Morocco will be host soon and then maybe 100 countries will recognise this new leadership as the legitimate and only representative of the Syrians for the coming months."
Related stories
Editor:Zhang Jianfeng |Source: CCTV.com