Watch Video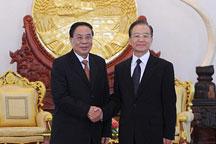 Play Video
Chinese Premier Wen Jiabao has attended the 9th Asia-Europe Meeting Summit in Vientiane.
Premier Wen made a keynote speech at first round of leaders' meeting, and spoke of China's stance on current global economic situation. Among other global leaders attending is European Council President, Herman Van Rompuy. Discussions are expected to cover strengthening trade and investment ties between the two regions and how Asia's dynamism can shore up a faltering Europe.
The theme of the two-day meeting is "Friends for Peace, Partners for Prosperity". There are currently 48 ASEM partner-countries in Asia and Europe. Three new members, Bangladesh, Switzerland and Norway will also officially join the group this year. The summit, held every two years in Asia and Europe alternately, is a forum for Asian and European leaders to discuss regional and international issues of common concern.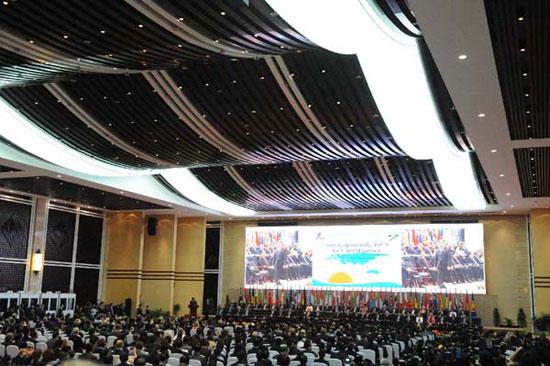 The Asia-Europe Meeting (ASEM) Summit is opened in Vientiane, capital of Laos,
Nov. 5, 2012, with economic and financial issues topping the agenda.
(Xinhua/Ma Ping)
Editor:Bai Yang |Source: CCTV.com