Watch Video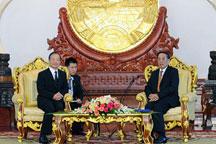 Play Video
Shortly after arriving in the Laotian capital, Premier Wen Jiabao has met with Laos' President Choummaly Sayasone.
The two leaders have agreed to strengthen their comprehensive strategic partnership, and to boost mutual support on issues of common concern. Wen Jiabao also held talks with Laos' Prime Minister Thongsing Thammavong. Wen said that bilateral communication and cooperation is continuing to grow between the two sides. China, he added, will maintain close coordination with Laos to ensure the success of the ninth Asia-Europe Meeting.
Meanwhile Thongsing said Laos will also make concerted efforts with China to maintain close coordination on global and regional affairs, expand cooperation in culture, economics and trade, and combat cross-border crimes. Premier Wen also met with Italian Prime Minister Mario Monti and Bulgaria's President Rosen Plevneliev who are attending the 9th ASEM.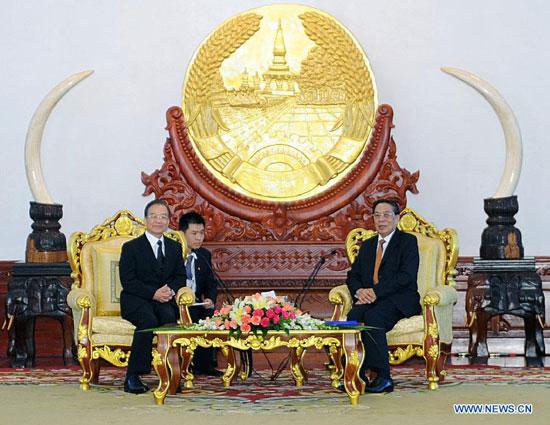 Chinese Premier Wen Jiabao(L) meets with Lao President Choummaly Saygnasone
in Vientiane, capital of Laos, Nov. 5, 2012. (Xinhua/Li Tao)
Editor:Bai Yang |Source: CCTV.com