Watch Video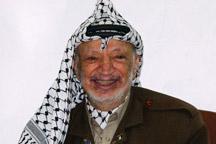 Play Video
It's 8 years since the death of longtime Palestinian leader, Yasser Arafat. Many people in the Arab world have long accused Israeli agents of trying to poison Arafat - a claim Israel denies. After Swiss scientists found traces of polonium on the late leader's clothes earlier this year, tests are due to get underway on Arafat's body later this month.
Yasser Arafat was the founder of the Palestine National Liberation Movement. He was regarded as a hero by Palestinians, but was also often accused by Israel of being a terrorist.
Eight years ago, he died, after several weeks of treatment in a military hospital near Paris.
His wife, Suha refused to grant an autopsy.
French authorities also refused to publish details about his physical condition, and the exact cause of death.
But in Arab communities, suspicions that Arafat had been poisoned, possibly by Israeli agents, never went away.
In July 2012, a Swiss lab said it had discovered traces of polonium-210 on clothing and other belongings provided by Arafat's wife.
She told the lab that Arafat had used the items in his final days. Suha then gave permission for her husband's remains to be exhumed for an investigation.
But Israel has raised doubts about the Polonium test results. One Israeli chemist says it's impossible to find such a high content of polonium.
Investigators are due to begin examining the body of the late leader later this month.
Related stories
Editor:Zhang Jianfeng |Source: CCTV.com