Watch Video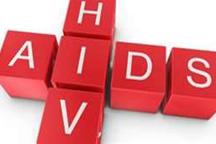 Play Video
A decade ago, Ethiopia had the highest number of new HIV infections in the continent. That was then. Today, Ethiopia has a reason to celebrate as a report by the UNAIDS shows a remarkable decline in the number of new infections, alongside Malawi and Botswana.
Meet Yeshi Tadesse, who has tested HIV positive over thirteen years ago. At the time, patients in Ethiopia suffered stigma and discrimination. It was a torturous life HIV AIDS related deaths soared and so did new infections.
Tadesse said, "I used to be in a very bad condition because of the disease. I had no awareness about it and had suffered a lot. Thirteen years ago people were also dying because of AIDS. I was saved by the then medical support."
The situation is fast improving. Ethiopia has shown the world that it is possible to minimize the prevalence rate from its double digit record to 4.2 in cities and 0.6 in rural areas. HIV Aids related deaths have gradually reduced too. Just how has this been achieved?
Dr. Aster Shewamare with Zewiditu Hospital said, "There was a lot of work done in informing the public about the disease using the media and newspaper. Because of that behavioral change began taking root. Besides prevention measures like the use of condoms and avoidance of sex before marriage proved effective."
The UN's latest assessment of global cases HIV/Aids shows there has been a further drop in new infections among children .There were 330,000 new infections in children last year the figure is 24 percent lower than in 2009. According to UnAids, Ethiopia, Malawi and Botswana witnessed a significant drop in new infections.
Tesfaye Meskel, coordinator of HIV/AIDS Prevention & Control Center in Ethiopia, said, "In a country level the first job that was done was devising HIV and AIDS prevention policy. This policy has seven strategies which include establishing effective HIV/AIDS prevention and control strategy and promoting a broad multi-sect oral response to HIV/AIDS on coordination activity mobilization and resource to help achieve what is now at hand."
Today, people like Yeshi can also access free medical services. She says life has changed for the better.
Tadesse said, "Now everyone understands the causes of the disease unlike before. And everywhere you go all health centers provide you with free medical service .The death rate now is unbelievably low in the country. I think this is a huge change."
Despite these gains, Sub Saharan Africa remains the most severely affected part of the world.
Reporter: "Ethiopia's success in combating the effects of HIV and AIDS and the decline in the prevalence rate is the result of intense public education. A majority of Ethiopians know how to protect themselves and those who are already infected, understand how to manage their condition. A lot more work though needs to be done to sustain this impressive record."
Related stories
Editor:Zhang Rui |Source: CCTV.com