Watch Video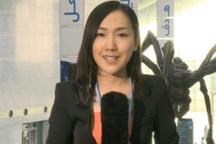 Play Video
Nearly 200 nations are set to hold talks in Qatar to extend a U.N.-led plan for fighting climate change into 2013. The talks come amid pleas for tougher action to slow rising greenhouse gas emissions. Full story >>

For more on the climate meeting, let's cross live to our reporter Guan Xin, who is standing by in Doha.
Q1, The opening ceremony is about to begin soon. Tell us about the preparations and expectations for the meeting.
Editor:Zhang Rui |Source: