Watch Video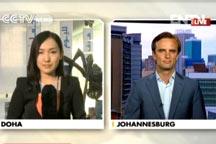 Play Video
Let's go straight to Doha where our reporter Guan Xin has the latest. Our correspondent Guy Henderson also joins us in Johannesburg.
Q1. First, Guan Xin, You've been following the preparations in Doha. What's on the agenda at this year's United Nations conference on climate change?
Q2. Guy, the Doha conference has to deal with some left overs from the Durban Conference. So, please remind us what Durban achieved and what remains to be done. How has that package been received, and what progress has been made since then?
Q3. What are the remaining differences among participating countries?
Q4: So Guy, compared to last year, do you think the participants face more or fewer challenges?
Related stories
Editor:Zhou Minxi |Source: CCTV.com