Watch Video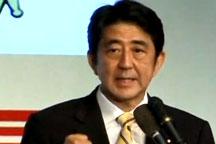 Play Video
Japan's opinion polls show the opposition Liberal Democratic Party holding its lead ahead of the election on December 16th, with the Japan Restoration Party coming second.
The Kyodo News Agency conducted a nationwide telephone poll over the weekend.The poll showed that 18.7 percent of respondents intend to vote for the LDP, down from 23 percent in a previous survey conducted earlier in November. The Japan Restoration Party, led by former Tokyo Governor Shintaro Ishihara and Osaka Mayor Toru Hashimoto, gained 10.3 percent of the support ratings.
The support rating for the Democratic Party of Japan slid to 8.4 percent from 10.3 percent. Surveys by other media, such as the Yomiuri Daily and the Asahi newspaper showed similar results.
Editor:Zheng Limin |Source: CCTV.com