Watch Video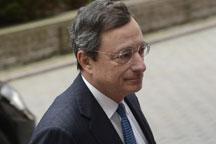 Play Video
The finance minister from the 17 EU states have finnally agreed to release some 44-billion-Euros bailout for Greece.
The agreement comes after hours meeting for them in Brussels.
The meeting is aimed at reaching agreement among the 17 eurozone members about creating a plan to return Greece to financial health.
It is the third such meeting in two weeks.
The talks for the 17 euro countries to release 44-billion-Euros for Greece has also corrupted.
Finance ministers from the 17 EU states that use the euro are trying to hammer out a deal, which will prevent the imminent bankruptcy of Greece.
The ministers, meeting on Monday in Brussels, have for weeks failed to agree a strategy that will allow them to release some 44-billion-Euros for the cash-strapped country.
The expectation is that Greece will get the money and an extra two years to make the reforms that are a condition of the bailout. But that extension would cost several billion more, and that lies at the heart of disagreements on the way forward.
Several proposals have been aired to plug the financial hole, including reducing the interest rate Greece pays on loans from its euro partners and the International Monetary Fund. The ministers hope to reach a political agreement on Monday.
Editor:Zheng Limin |Source: CCTV.com