Watch Video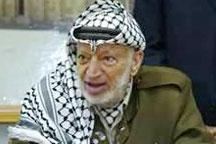 Play Video
Arafat, who led the Palestinians' bid for a state through years of war and peace, died in Paris aged 75 in 2004 after a short, mysterious illness.
He led the Palestine Liberation Organisation for 35 years, and became the first president of the Palestinian National Authority in 1996. Later in 2000, a series of bloody conflicts broke out between the Palestinians and Israel. Arafat was put under house arrest in his Ramallah compound. He died in November 2004 a month after suddenly falling ill.
According to information obtained by the media, the real cause of his death was not clearly recorded. It wasn't until this year when traces of a lethal radioactive substance polonium was detected on Arafat's clothing, that a new investigation was launched. The discovery prompted his widow, Suha Arafat, to lodge a formal legal complaint for murder. Now the late Palestinian leader's body will be exhumed to finally determine whether or not he was poisoned.
Editor:Wang Xiaomei |Source: CCTV.com