Watch Video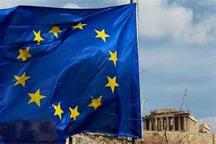 Play Video
A European Union official has just said a deal has been reached that would pave the way for Greece to receive the next installment of its much-needed bailout loans.
Part of the agreement is that the target for Greece's debt levels would reach 124 percent of its GDP by 2020. The original goal had been 120 percent of GDP. European Central Bank President Mario Draghi welcomed the agreement.
This was the third time in the last two weeks that finance ministers from the 17 EU countries that use the euro, had tried to hammer out a bailout deal for struggling Greece. The installment will total some 44.6 billion euros.
Related stories
Editor:Zhou Minxi |Source: CCTV.com