Watch Video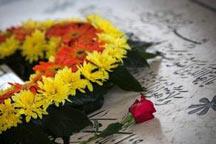 Play Video
Palestinian engineers have dug up the tomb of late leader Yasser Arafat to take samples from his remains to test for possible traces of poison.
The head of the Palestinian committee investigating Arafat's death, Tawfiq Tirawi, was present during the excavation, standing with investigators and experts from Switzerland, France and Russia. The tomb, holding Arafat's body will be moved to a mosque near the Palestinian presidency's Ramallah headquarters.
Tight security measures have been taken to ensure the secrecy of the process. The investigation aims to find out if Arafat's death on November 11st, 2004, resulted from poisoning. Palestinians suspect that Israel had poisoned Arafat when he was besieged in his Ramallah headquarters before falling ill.
Editor:Zhou Minxi |Source: CCTV.com