Watch Video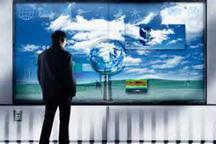 Play Video
Cuba and China have jointly established the Havana terrestrial Digital TV Standard. A completion ceremony was held at the opening of the 15th Cuban International Telecommunication Fair.
With this, Cuba is set to land Chinese Digital TV Standard, DTMB, in the Havana area, and will be expanding the project across the country. The two year old project has been a point of major cooperation between China and Cuba in the field of digital TV.
It was signed by the then Vice Chinese President, Xi Jinping, and Cuban President Raul Castro in 2011. Five transmission stations are up and ready to run in the two-million populated Havana, covering the need of 400 thousand local digital TV users.
Editor:Zhang Dan |Source: CCTV.com