Watch Video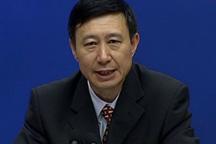 Play Video
China's State Council Information Office is now holding a press conference on the manned space flight mission of Tiangong-1 and Shenzhou-10.
The return capsule of Shenzhou-10 spacecraft touched down successfully at around 8:07 A-M Beijing Time Wednesday. It landed at the main landing area in north China's Inner Mongolia Autonomous Region. The three astronauts on board, Nie Haisheng, Zhang Xiaoguang and Wang Yaping, are safe and well. It marks an end of a mission that tested docking technology, and support for astronauts in space, and research critical to the construction of a space station.
Shenzhou-10 successfully docked with Tiangong-1 automatically and manually. In the 12 days spent in Tiangong-1, the three astronauts conducted medical experiments, technical tests and delivered a physics lecture to 60 million Chinese students. Shenzhou-10 also successful re-docked with the Tiangong-1 module after flying around the orbiter, China's first ever such test.
China is the third country after the United States and Russia to acquire the technologies and skills necessary for space rendezvous and docking procedures, as well as supplying manpower and materials for an orbiting module using different docking methods. The Tiangong-1 space lab has been in orbit for about 620 days. It will remain in service for another three months. The module is China's first step towards building a permanent space station by 2020.
Related stories
Editor:Zhang Dan |Source: CCTV.com