The driver of the Spanish train that derailed killing 78 passengers and injuring more than 100 more have been charged with negligent homicide having earlier been charged with recklessness. CCTV correspondent Jack Barton is in Santiago de Compostela, which, like the rest of Spain, is observing the final day of mourning for the dead.
In Spain the cranes have now removed the eight carriages that had been packed with 218 passengers when they slammed into a wall at high speed before being engulfed by flames.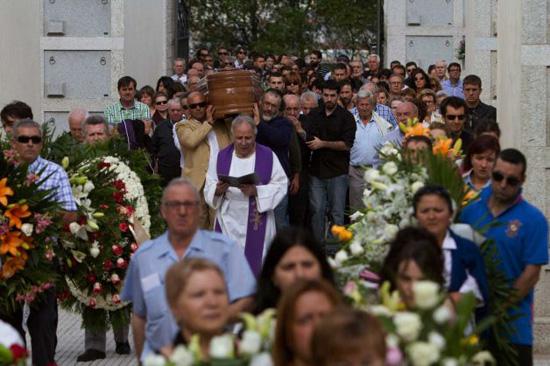 Spain prepares for mass funeral for the dead in train derailment
Spain's Interior Minister, Jorge Fernandez Diaz, visited the morgue where the bodies of victims are being kept. Later at Santiago de Compostela's police station Diaz confirmed the driver, fifty two year old Francisco Jose Garzon is now being blamed for the crash.
Jorge Fernandez Diaz, Spanish Interior Minister, said, "… his legal situation is that he has been arrested by the police on suspicion of negligent homicide…."
Many passengers like American Stephen Ward were pilgrims who came to attend a now cancelled religious festival. Ward was luckier than most.
Stephen Ward, Train Accident Survivor, said, " …Most people were in worse condition than me. They just kept bringing more and more out, and there was a lot of crying, there was a lot of screaming, there was a lot, a lot, a lot of blood."
Pilgrims are still arriving by train, passing the scene of the crash.
Jose Carrasco said, "It is a very strange sensation. Coming here for a festivity and also to complete the pilgrimage and witnessing this disaster instead."
Outside the cathedral, people continue to place flowers and letters, honoring the lives that were lost.
Jack Barton, Santiago de Compostela, said, "A mass funeral is now planned for Monday at this cathedral behind me. First Spain must observe this third and final day of national mourning."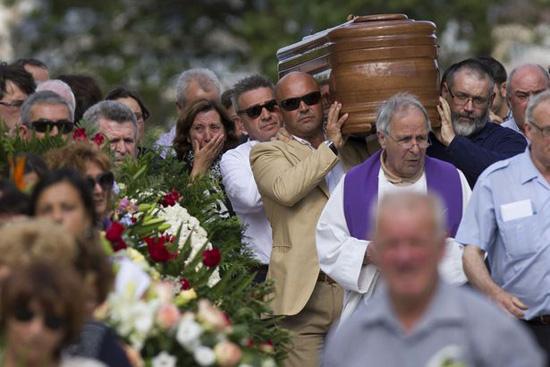 Spain prepares for mass funeral for the dead in train derailment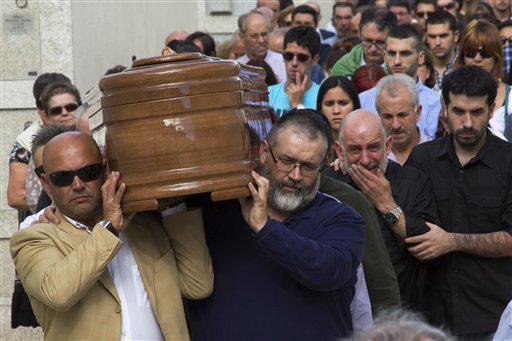 Spain prepares for mass funeral for the dead in train derailment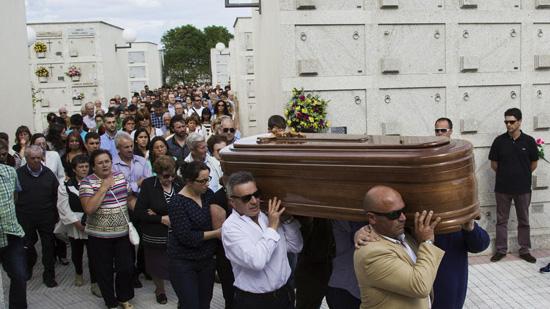 Spain prepares for mass funeral for the dead in train derailment
Related stories
Editor:James |Source: CCTV.com