A Chinese naval fleet has just finished its first visit to Argentina and is now on its way back to China. The fleet is made up of the missile destroyer Lanzhou and missile frigate Liuzhou, as well as the supply ship Boyanghu.
During the five-day visit, the commander of the formation held talks with the Argentine Defense Minister. Sailors visited each other's warships.
Destroyer Lanzhou and missile frigate Liuzhou were open to the public.
Argentina is the fleet's last leg of a three-nation visit, after Chile and Brazil. Their voyage covers more than 28,000 nautical miles across the Pacific and to the South Atlantic via the Strait of Magellan.
The fleet is expected to reach China in mid-December.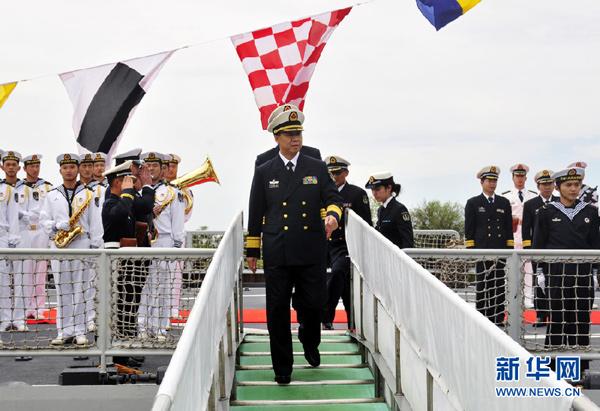 A Chinese naval fleet has just finished its first visit to Argentina. During the five-day visit, the commander of the formation held talks with the Argentine Defense Minister. (Xinhua)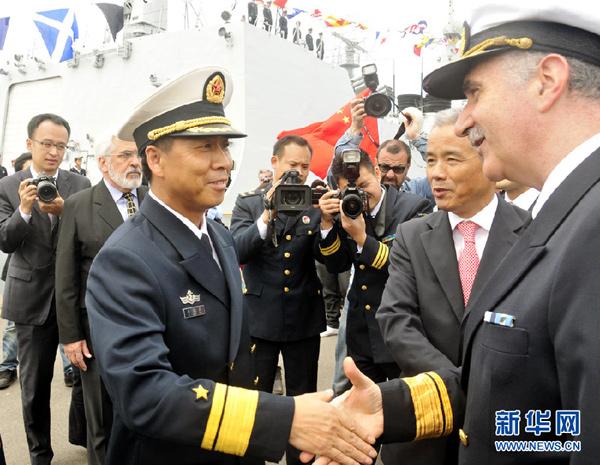 A Chinese naval fleet has just finished its first visit to Argentina. During the five-day visit, the commander of the formation held talks with the Argentine Defense Minister. (Xinhua)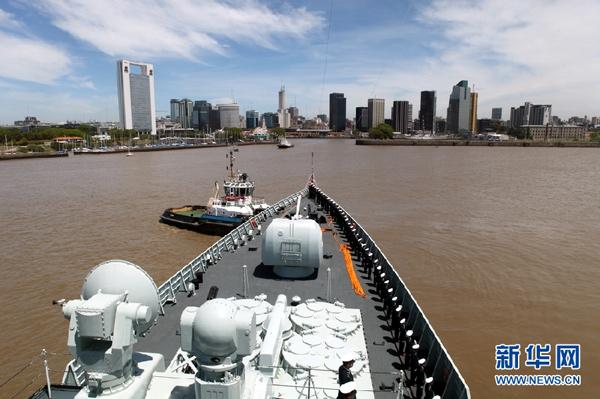 A Chinese naval fleet has just finished its first visit to Argentina. The fleet is made up of the missile destroyer Lanzhou and missile frigate Liuzhou, as well as the supply ship Boyanghu. (Xinhua)
Editor:James |Source: CCTV.com