Our correspondent Barnaby Lo is on Leyte Island, where authorities are saying about 70 to 80 percent of the area in the path of Haiyan in Leyte was destroyed. Barnaby and his team were there before the super typhoon made landfall, and survived to bring us this story.
It was six in the morning when our team ventured out. The plan was to head to Tacloban City, away from our beachfront hotel and where we thought it would be safer to film Typhoon Haiyan's landfall. But by then, the storm had begun manifesting its strength. Trees had fallen. We had no choice but to turn back.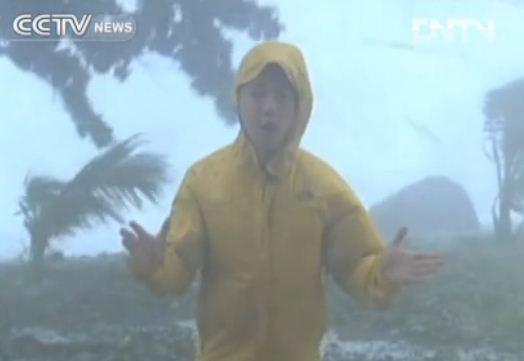 CCTV correspondent captures typhoon's destruction
And just as we finished recording an on-camera segment, Haiyan unleashed its fury.
Its winds started blowing off roofs, debris was flying in all directions.
And then water from the ocean started swelling, rising several feet high in just a few minutes.
It appeared very much like a tsunami. Everyone rushed to the second floor.

But once the ceiling started falling down, we had to transfer to another room and then to another room.
More than three hours passed and our fate remained uncertain.
Both international weather agencies and the Philippine government had issued stern warnings about how deadly and destructive Haiyan, locally known as Yolanda, would be.
But nothing could've prepared us for what felt like apocalypse. And as soon as the storm passed, it was clear - Haiyan had destroyed everything in its path.
Related stories
Editor:James |Source: CCTV.com