By CCTV reporter James Chau
On World AIDS Day, the global leader in the HIV response, Michel Sidibe, says scientists, politicians and civil can't afford to take the foot off the pedal. With the Millennium Development Goal targets due in 800 days, the time to act is now.
He also says financing is critical ahead of a meeting with this week of the Global Fund that seeks to raise 15 billion US dollars for the next three years. Anchor James Chau is in Melbourne for this interview.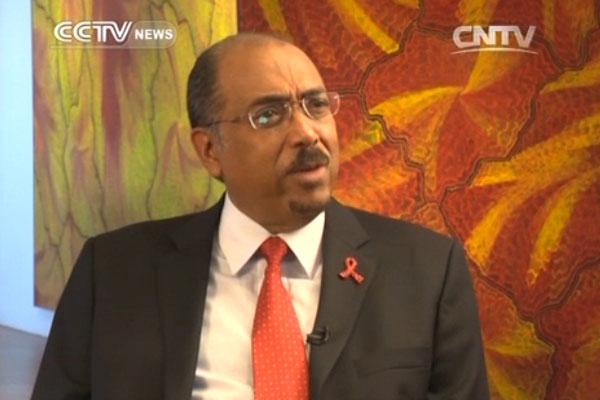 Michel Sidibe, UN Under Secretary-General.
Q1. We are here in Melbourne, which a few months from now will be hosting the International AIDS conference for the very first time. Tell me what's your feeling about that, what's the new opportunity?
Q2. You are from Mali in west Africa, which today see social and political crossroads. Your parent the the first mixed couple to get married in that region. What are the story from childhood and offspring, which one empowered your fight against AIDS?
Q3. You love people, you often say that one of your commitments is to make sure nobody will be left behind. Millions of people in last few decades have come to treatment. But millions of more are still waiting...Looking that gap, how are you going to address it?
Q4. My final question is, for people to really inject new energy to join in fighting against AIDS all over the world. How important for people to understand AIDS not only as a public health emergency, but also a fight for everybody?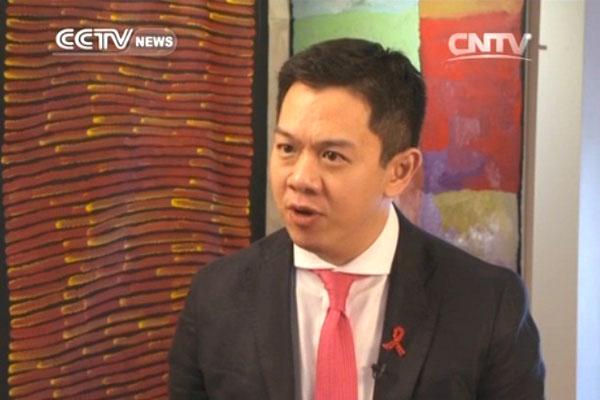 CCTV reporter James Chau.
Editor:James |Source: CCTV.com