The chairman of the Crimean elections commission has set out a few guidelines for the referendum on unification with Russia, scheduled to take place next Sunday.
Speaking to reporters in the region's capital, Simferopol,he said anyone registered as a resident of Crimea would be eligible to vote. And international observers may be invited.
"All citizens who are registered in the territory of the Autonomous Republic of Crimea have the right to vote at this referendum. Nothing will prevent them from voting. The Higher council and the Council of ministers of Crimea have the right to invite international observers. Should they decide to, they will be welcomed. My opinion is that whoever believes our referendum is lawful and right will be acting as an observer." Myhkailo Malyshev, chairman of Crimean Referendum Organizing Committee, said.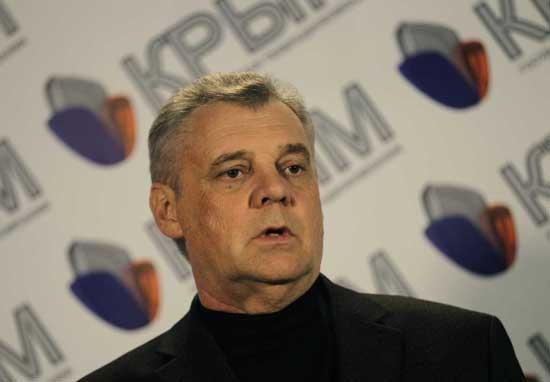 Head of Crimean Referendum Organising Committee Mikhail Malishev speaks during a press
conference in Simferopol, Crimea, Ukraine, Sunday, March 9, 2014.
When asked about reports that the Crimean Tartar community might not take part, the referendum organizing chief said he believed some of them would. He also said the organizing committee has already established 27 territorial election committees and some of them have begun to meet. 2.2 million ballot papers are to be printed for the vote.
But the new government in Ukraine has denounced the planned referendum and could make it very difficult to properly organize as they may hold the only electoral rolls.

Related stories
Editor:James |Source: CCTV.com