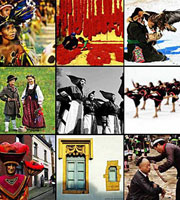 I didn´t know where Guizhou was before getting sent there on assignment. It´s one of those places that one hears about in passing but where no real evidence is given for its occupation in space.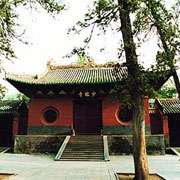 ore arriving at the Shaolin Temple in Henan I had envisioned a white-bearded Shaolin octogenarian monk imparting wisdom and Shaolin secrets to students on a misty mountaintop.
Filming in Wenchuan was a tiring, frustrating yet ultimately meaningful experience. First off the elements definitely acted as spokes in our wheel of progress. We soon learnt that Wenchuan town and the surrounding villages were all in different climatic zones.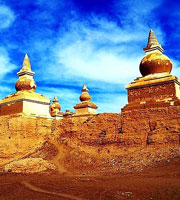 The sky takes on a softer, clearer blue in Ningxia and this together with the lush green farmland is somehow soothing on the eyes. Don't forget the pollution free air, which tastes clean and crisp especially first thing in the morning when the sun is flickering on the horizon.
I left Beijing and I've traveled north west and I've found myself in this beautiful blue sky city, its called Yinchuan, it's the capital of Ningxia. And the reason i´m here is to suss out rural china.