Watch Video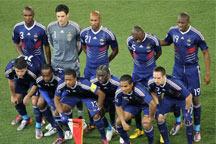 Play Video
Politicians and pundits in France are calling on the country's World Cup squad to unite and put an end to the infighting that sparked this weekend's training strike. The team's squabbling has become an object of national scorn.
Pierre Maturana, editor of SO Foot Magazine, said, "This is without a doubt the biggest crisis in the history of French football. One has never seen a crisis of this size. One has to say it. Every day, it's a soap opera, seemingly every hour there's a new development."
Eric Besson, French Immigration Minister,said, "What is happening is harmful to the image of the French team. It's really grave for the image of France overseas. The French team and its federation must regain a grip and give a decent image for Tuesday's match. If only out of respect for our hosts."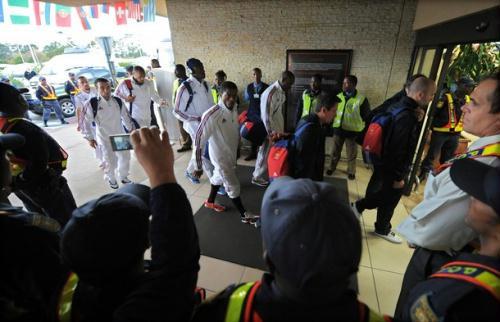 France's national football team arrives at George airport on June 21, 2010 for their
departure to Bloemfountain, where they will play their last match in group A against
South Africa on June 22, 2010 during the 2010 World Cup tournament in South Africa.
The France World Cup squad resumed training here on Monday a day after they went on
strike over the expulsion of forward Nicolas Anelka who had been sent home for a foul-
mouthed rant at Domenech.