Watch Video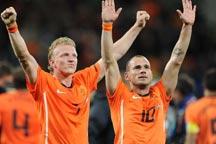 Play Video
The Netherlands has booked its place in the final. The Dutch turned on the style in the second half to reach its third World Cup final with a 3-2 victory over Uruguay.
Holland opened the scoring in the 18th minute with a perfect shot, from well outside the box. Diego Forlan equalized for Uruguay in the 41st with his fourth goal of the tournament.Wesley Sneijder scored his fifth goal in South Africa in the 70th to put Holland UP 2-1.Arjen Robben added a goal three minutes later to give the Dutch a 3-1 advantage.Uruguay scored in the second minute of added time to make it 3-2, but couldn't get the equalizer despite a late spell of pressure.
The win sends the Netherlands back to the World Cup final after a 32-year wait.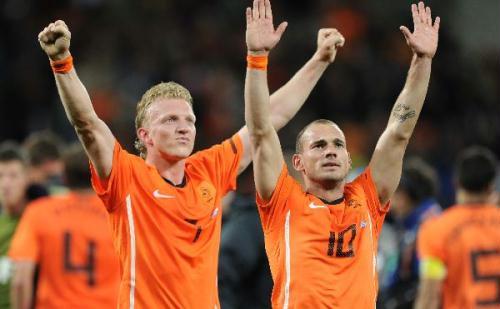 Wesley Sneijder (R) of the Netherlands celebrates with Dirk Kuyt after the 2010 World
Cup semi-final soccer match against Uruguay in Cape Town, South Africa, on July 6, 2010.
The Netherlands won 3:2 and is qualified for the final.(Xinhua/Chen Haitong)