Watch Video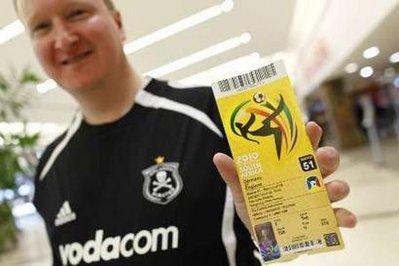 Play Video
FIFA confirms the 2010 World Cup final is a sell-out and that no spare tickets will be available for Sunday's final between Holland and Spain.
FIFA also named 38-year-old Howard Webb as referee for the Championship game. Webb refereed three matches at the tournament thus far and has neither shown a red card nor awarded a penalty. And in some unfortunate soccer news, hundreds of fans missed the World Cup semi-final between Germany and Spain after chaos at the airport in Durban delayed their landing or forced planes to turn back. FIFA says they may compensate fans.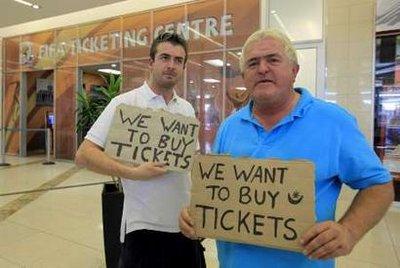 Team supporters hold placards outside the ticketing centre as they
wait to buy tickets for the World Cup match.
Related stories