Watch Video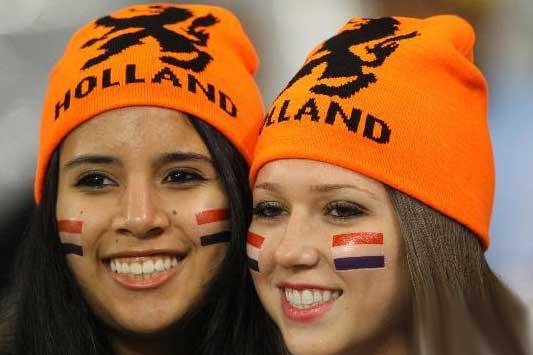 Play Video
The football team has stirred up an orange fever. Holland beat Uruguay in the World Cup semi-finals and will play Spain for the championship. Dutch supporters believe the team will claim their first-ever world cup title.
The country of the royal House of Orange is turning more orange than usual.
The Netherlands is bidding to win the title for the first time after being runners-up in 1974 and 1978.
Fans believe the Orange are the one team who will laugh last.
Soccer fans await the start of the 2010
World Cup Group E soccer match between
Netherlands and Japan at Moses Mabhida
stadium in Durban June 19, 2010.REUTERS/
Toru Hanai