Watch Video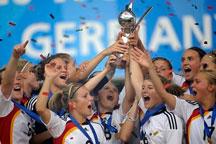 Play Video
Germany took aim at another international football title in the FIFA Under-20 Women's World Cup. The young German team took on Nigeria 2-0 in the final in front of over 24,600 spectators in Bielefeld on Sunday.
It did not take long for the scoring to start. Striker Alexandra Popp gave the German national squad the lead only eight minutes into the match. She hit from 14 meters out and connected with the far corner to mark her 10th goal of the tournament 1-0 Germany.
The German defense shut down Nigeria and gave the home side a chance to confirm the match and the championship at the very end. Kim Kulig's header made it a 2-0 final. Germany wins its second Under-20 World Cup, following up on its first title back in 2004.
South Korea defeated Colombia for third place. Striker Ji Su Yun scored the only goal of the match.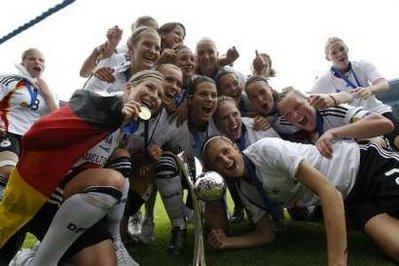 Germany players celebrate after they won the U-20 Women's World Cup
occer match final against Nigeria in the western city of Bielefeld,
August 1,2010. REUTERS/Thomas Peter