Watch Video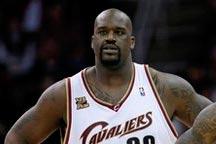 Play Video
Shaquille O'Neal has changed the big three of the Boston Celtics into a very big four. The 15-time all-star center is now in the twilight of his career, but is on the move, perhaps for the last time.He's hoping hi experience can add something to the Eastern Conference champions, and collect a fourth NBA title along the way.
O'Neal has signed a two-year contract with Boston worth an estimated 3 million US dollars. So the North East is where Shaq's colorful career will end after 20 seasons if he completes his contract with the Celtics. He was first pick in the 1992 draft out of Louisiana State to dominant, rim-rattling inside force to complementary player, O'Neal's NBA travel have taken him to six teams.
The Cleveland Cavaliers signed O'Neal before last season, hoping he could help LeBron James win his first title. O'Neal averaged a career-low 12 points, 6.7 rebounds and 1.2 blocks in 53 games. And, the Cavaliers lost the East Conference semi-finals to the Celtics in six games. In his last outing, O'Neal had 11 points and 4 rebounds in a 94-85 loss in Boston. That's where he's scheduled to begin his next season against a new-look Miami Heat team featuring All Stars LeBron James, Dwyane Wade and Chris Bosh on Oct. 26.
Editor:Zhang Ning |Source: CNTV