Watch Video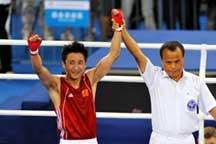 Play Video
The first ever SportAccord World Combat Games head into day four on Tuesday with China atop the medal table, winning 8 gold medals and two bronze thus far. On Monday, Chinese boxing fans were hoping Olympic hero Zou Shiming could continue his march to a title as he had a chance to reach the final four.
In the lightweight 46-49 kilogram quarterfinals, Chinese Olympic champion Zou Shiming had an easy time of it against his Polish rival, leading 6-0 after the first two rounds.
In the third round, Zou pulled away and with the Chinese ahead 13-1 the judges stopped the bout, giving Zou the win with 55 seconds left. The other three fighters from the Chinese team, Zhang Jiawei, Hurizha Bilige and Zhang Zhilei, also moved on.
In Jujitsu, all 8 gold medals handed out on Monday were collected by Eauropean athletes. Europe has had a great performance in the Combat Games' Jujitsu competition so far, claiming 12 of the 13 golds issued.
Also on Monday, the discipline of Aikido was put on as an exhibition sport. Over 80 athletes from around the world taking part in the Aikido showcase.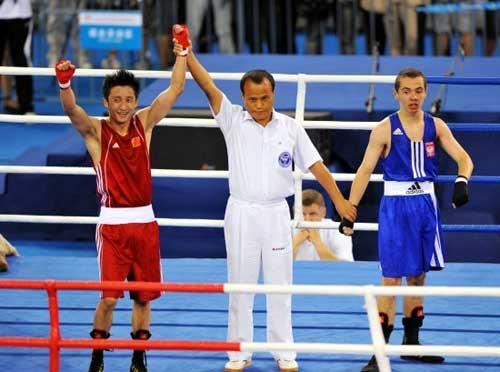 Olympic Boxing hero Zou Shiming Advances into Semi-finals at Combat Games.
Editor:Jin Lin |Source: CNTV.CN