Watch Video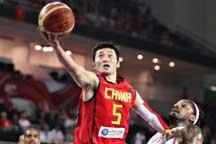 Play Video
A weird situation for team China as they entered the final day of round robin play.
China, came into the day fighting for the final berth to move out of Group C with Cote D'Ivoire and Puerto Rico.
Cote D'Ivoire took to the court against Puerto Rico first. In an interesting wrinkle, if Cote D'Ivoire won...China would be forced to lose to Turkey in their final group game to advance.
If Puerto Rico was able to pick up a win in their final game, the 10th ranked team in the world would clinch 4th place in the group and advance.
But, it was the Cote D'Ivoire who got off to a strong start to the game and at the end of the first quarter they led by 5.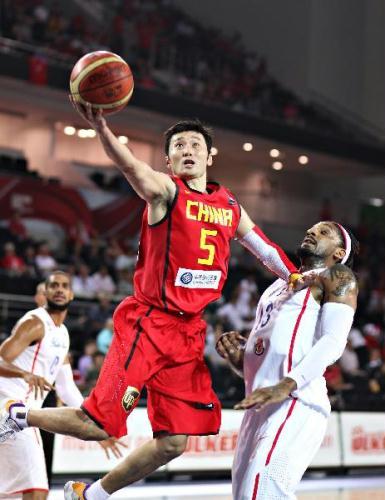 Liu Wei (Front L) of China goes up for a shoot during the
preliminary round Group C match against Puerto Rico at the FIBA
World Men's Basketball Championships 2010 in Ankara, Turkey,
on Aug. 31, 2010. China lost 76-84.(Xinhua/Cai Yang)
Cote D'Ivoire enlarged their advantage in the second quarter, and although Puerto Rico had a 12-4 run, it was still Cote D'Ivoire who led after the first half 39-33.
Puerto Rico would draw level in the 4th quarter after reeling off a 5-0 run to tie Cote D'Ivoire and set up a dramatic finish.
Down the stretch...Herve Lamizana was huge for the African side and Cote D'Ivoire pulled away to take an 88-79 win.