Watch Video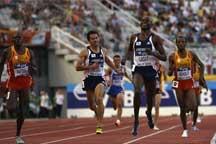 Play Video
Europe won the inaugural IAAF Intercontinental Cup in the city of Split. with Croatian high jump heroine Blanka Vlasic lifting the trophy on home soil. Meanwhile, China's Shi Dongpeng, representing Asia-Pacific collected a memorable bronze medal in the men's 110m hurdles.
Twenty events were contested on the first day of the inaugural IAAF Continental Cup at the Poljud Stadium in Split on Saturday, and 20 more lay in store for an enthusiastic Croatian crowd on the second day of competition.
Teams representing the Americas, Europe, Africa and Asia-Pacific were competing in the first staging of the revamped World Cup and the Americas held a slender nine point advantage over Europe going into Sunday's conclusion.
That margin had already been overturned by the time Australia's Sally Pearson surprised both Lolo Jones of the United States and Canada's Perdita Felicien in the women's 100 metres hurdles.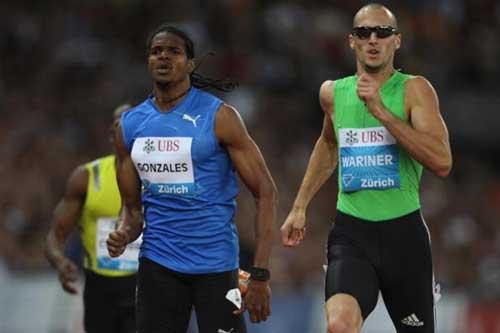 Europe won the inaugural IAAF Intercontinental Cup in the city of Split.
Pearson was given first place in a time of 12.65 seconds on a photo-finish.
The men's equivalent event, in contrast, was over before the halfway mark.
Diamond League winner David Oliver took first place for the Americas in a time of 13.11 seconds, more than a third of a second ahead of Briton Andrew Turner and Dongpeng Shi of China.
There was a dramatic - not to say controversial - finish to the women's 1500 metres.
Kenya's Diamond League winner Nancy Langat, representing Africa, looked to have the Intercontinental title in her grasp as she hit the final straight ahead of Europe's Hind Dehiba Chahyd.
But the Frenchwoman found an extra gear and passed the Olympic and World champion, who seemed to throw out an arm in an effort to stay ahead, and crashed heavily onto the track.
Dehiba Chahyd stayed on her feet to win the race in 4 minutes 19.78 seconds, with Canada's Nicole Edwards and Cristin Wurth-Thomas of the United States picking up valuable points for the Americas in second and third.
Langat limped home in eighth place and was fortunate not to have been disqualified.