Watch Video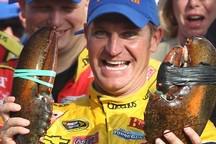 Play Video
Clint Bowyer wins the Sylvania 300
Clint Bowyer had forgotten what the winning feeling was after going without a victory in 88 races. That's all changed after the driver took the Chequered flag at the Sylvania 300 race in the Sprint Cup Championship. His first place finish moves him up from 12th to 2nd in the overall standings.
New Hampshire hosted the Sylvania 300
Jumping ahead to lap 213, Denny Hamlin was bumped by Carl Edwards sending Hamlin spinning off course. He'd fall from fourth place to 22nd.
The sixth yellow flag came on Lap 221 when Kurt Busch and Jimmie Johnson went for a spin. Busch came out of the turn and appeared to lose control of his car. Johnson appeared to have a similar problem around the turn, when he lost control of his race car.
Jeff Burton steered down into Busch, spun him, and then Jimmie Johnson nudged the left rear bumper of Kyle Busch, spinning him in the process. Most of the contenders for the championship appear to be in the heat of the action.
Final lap and Bowyer would have enough fuel in the tank to hold off Hamlin and win the checkered flag, it was Bowyer's first win in 88 races.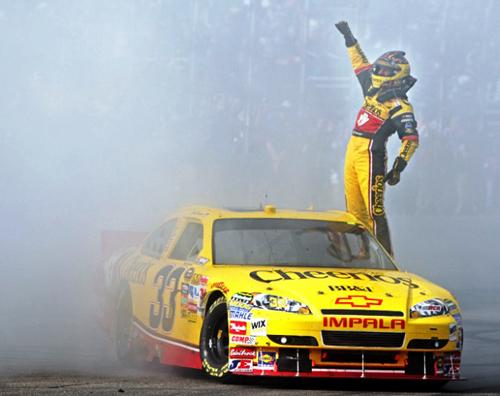 Clint Bowyer, shrouded in smoke from his big burnout, celebrates his victory in
Sunday's Sylvania 300 at New Hampshire Motor Speedway.
Editor:Jin Lin |Source: CNTV.CN