Watch Video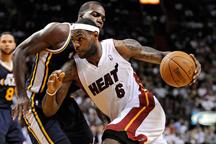 Play Video
In the NBA, the Miami Heat hosted the Utah Jazz. The star-studded Heat let Utah's Paul Millsap have a career night, but would they let his team get a victory?
We pick up the action in the third quarter of a thriller in Miami. Dwayne Wade scored for the Heat. The home team held a 22 point lead.
But the Jazz came roaring back...all the way back. Deron Williams gave Utah a 2-point advantage in the fourth quarter.
Then Miami went on a 6-0 run.
Wade had a triple-double, including 20 points. He moved the Heat ahead 88-81.
Miami could not stop Millsap. He dropped 46 points, the most any player's scored against Miami by far.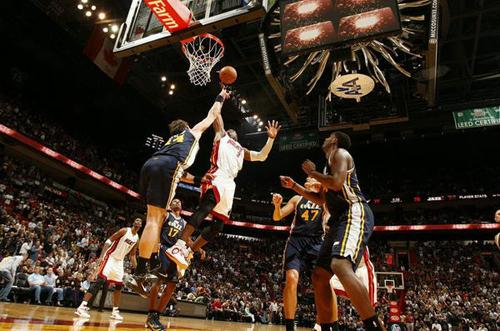 In the NBA, the Miami Heat hosted the Utah Jazz.
Millsap tied the score at 104, and the Jazz forced overtime.
The Heat missed five shots in the last two minutes of the extra period.
The score stayed at 114-all going to the final seconds.
Utah's Francisco Elson hit 2 from the free throw line with 4-tenths left.
The Heat had to go to Eddie House for a desperation shot at the buzzer...he missed and Utah springs the surprise, 116-114 over Miami.