Watch Video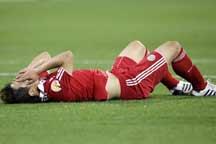 Play Video
China has been eliminated from the Asian Cup in Qatar, after drawing a 2-2 tie with a strong Uzbekistan side at the third round Group A match.
Uzbekistan fell behind early but then rallied with two goals before China equalized.
Yu Hai put China ahead in the sixth minute before Odil Akhmedov equalized in the 30th. Alexander Geynrikh gave Uzbekistan a 2-1 lead in the 46th, but Hao Junmin scored from a free kick in the 56th to level it for China.
Uzbekistan has reached the last eight of the Asian Cup for the third time, while China was eliminated.
In another match, hosts Qatar managed to book a berth at the Asian Cup quarterfinals with a 3-0 thrashing of Gulf champions Kuwait. This is the second time Qatar has reached the knockout stage of the tournament. Qatar finished second place in Group A with six points, one less than Uzbekistan.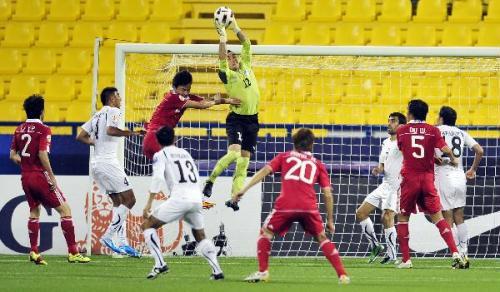 China's Gao Lin (L top) vies for the ball with Uzbekistan's goalkeeper Temur Juraev
during the Asian Cup group A soccer match between China and Uzbekistan in Doha,
capital of Qatar, Jan. 16, 2011. China and Uzbekistan tied the match 2-2.
(Xinhua/Tao Xiyi)