Watch Video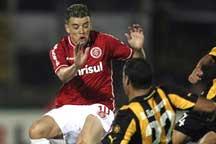 Play Video
At the Copa Libertadores and defending champions from Brazil, Internacional were battling Uruguay's Penarol. The two sides drew 1-1 in the first leg, but Internacional had the all important away goal.
And it was a great start for the home side, Oscar puts the Brazilian giants up 1-0 with a brilliant left-footed strike. That goal coming in the opening minute of the match. Internacional leads 1-0 and 2-1 on aggregate.
Start of the second half now and it's the visitors turn for a quick strike. Alejandro Martinuccio burst into the box from the right and volleyed a bouncing ball into the top corner. That goal coming literally right after the second half began. That restores parity to the two legged tie.
Five minutes later and the Uruguayan club would find the net again. Matias Mier's cross finds the head of Juan Manuel Olivera. That proves to be the winner. Defending champion Internacional crashout of the Copa Libertadores final 16 following a 2-1 loss.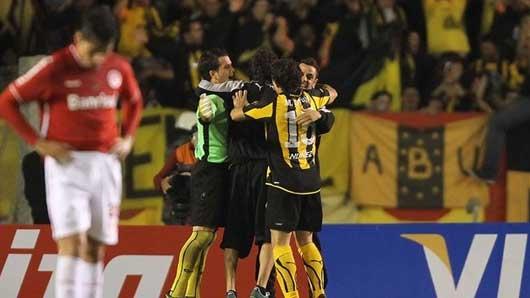 Penarol beat Internacional