Watch Video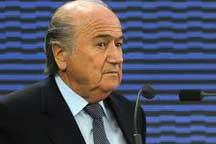 Play Video
Turmoil continues to revolve around the sport of soccer, but FIFA president "Sepp" Blatter insists world football is not in crisis. The result has left Blatter the only candidate in Wednesday's FIFA presidential election, but the problems seem far from resolved.
Suspended FIFA vice-president Jack Warner mentioned an e-mail in which another high-ranking FIFA official, secretary general Jerome Valcke, suggested Mohamed Bin Hammam "bought" the 2022 World Cup finals for Qatar.
Valcke issued a statement claiming his words had been taken out of context. Blatter insists the election process and the Qatar World Cup 2022 bid had not been undermined by the on-going troubles, but he admits that FIFA's public image has suffered. Facing reporters, Blatter insisted FIFA is not in crisis.
Sepp Blatter said, "Crisis? What is a crisis? If some of you would have described to me what is a crisis, then I would answer. Football is not in a crisis. When you have seen the match, the final match of the Champions League, then you must applaud, and you see what the game is, what is fair play on the game, what is good control on the game. We are not in a crisis. We are only in some difficulties, and these difficulties will be solved, will be solved inside our family."
Editor:Liu Fang |Source: CNTV.CN