Watch Video
Play Video
Bin Hammam did not co-operate with the FIFA investigation and elected not to attend the two day FIFA ethics committee. He was represented by his legal counsel, Eugene Gulland, who said they both rejected the findings based on "so-called circumstantial evidence" and that his client maintained his innocence.
Eugene Gulland said, "The FIFA Ethics Committee has apparently based its decision on so called circumstantial evidence which our case has clearly demonstrated was bogus and founded on lies told by senior FIFA officials."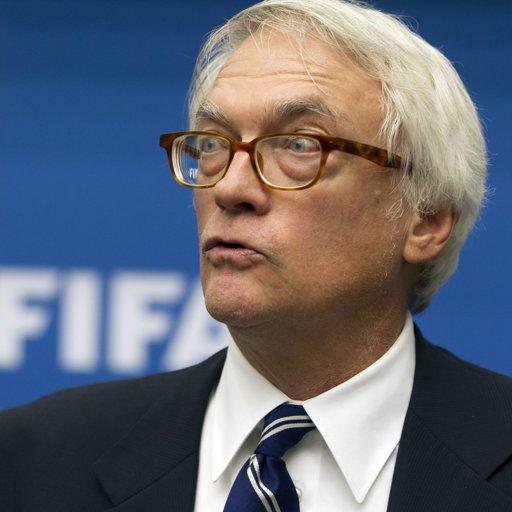 Eugene D. Gulland gives a statement on behalf of Mohamed bin Hammam after a FIFA
Ethics Committee meeting at the FIFA headquarters in Zurich, Switzerland, Saturday,
July 23, 2011. FIFA banned Mohamed bin Hammam from football for life on Saturday
after finding him guilty of bribing presidential election voters.The FIFA ethics
panel ruled that the Qatari candidate conspired to pay Caribbean officials $40,000
cash bribes to back his ultimately abandoned challenge to FIFA President Sepp
Blatter. His lawyer said Bin Hammam rejected the findings based on "so-called
circumstantial evidence" and maintained his innocence. "He will continue to fight
his case through the legal routes that are open to him," lead counsel Eugene
Gulland told reporters. (AP Photo/ Keystone/Alessandro Della Bella)
FIFA also suspended two Caribbean Football Union staffers, Debbie Minguell and Jason Sylvester, for one year for their part in distributing the bribes at a May 10 meeting in Trinidad. FIFA also faces an intensified focus on corruption in its ranks as the judge in the case has also asked for a second wave of investigations.
Related stories
Editor:Zou Xian |Source: CNTV.CN