Watch Video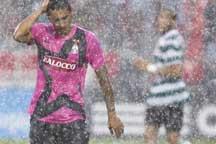 Play Video
Also on Saturday, Toronto was playing host to Juventus of Italy and Sporting Club of Portugal. Sporting took the lead in the 13th minute as Yannick Djalo converts from in close.
And Djalo would give the Sporting supporters in attendance another reason to roar 23 minutes later. He holds off his defender and fired a left-footed shot just inside that far post to double Sporting's advantage.
A perfectly-placed shot as Sporting went up 2-0 against the Serie A side.
In the second half, this game would get chippy. 77th minute and Luca Toni charged at Fabian Andres Rinaudo and immediately received a yellow card. As Sporting pleaded for a red, tempers flared and players on both sides began pushing and shoving. No punches were thrown and no more cards were handed out.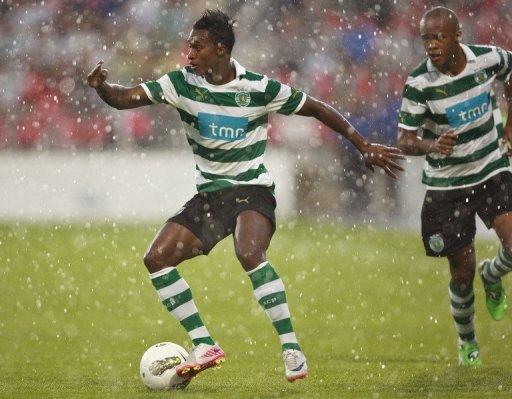 Sporting Lisbon's Yannick Djalo controls the ball during a friendly against Juventus,
part of the Herbalife World Football Challenge, at BMO field in Toronto, Ontario, on
July 23. Djalo scored two first-half goals and Sporting went on to win 2-1
Play would eventually resume and Juventus finally made it on to the scoreboard. Jorge Martinez threaded a pass to Alessandro del Piero on the right wing. Del Piero took his time before chipping.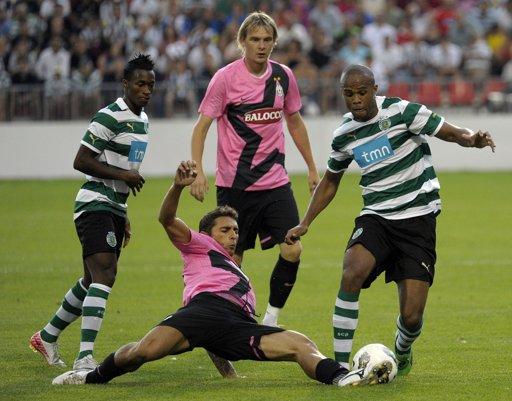 Juventus F. C. midfielder Michele Pazienza (C) challenges Sporting Clube de Portugal
defender Evaldo Fabiano (R) as Yannick Djalo (L) and Milos Krasic look on during the
second half of their Herbalife World Football Challenge soccer match in Toronto July
23, 2011. REUTERS/Mike Cassese
Editor:Zou Xian |Source: CNTV.CN